About Us
Oman corporate investigators, is a leading investigation and risk protection group that aims to provide high quality services all across the globe in support of its clients. more about us
Our Services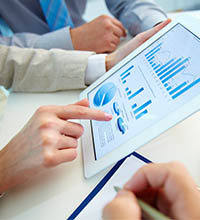 About Oman Corporate Investigators
We are one of the leading investigation and risk providing group in the field of security and investigation. We aim of providing high standard of service to clients like Law-firms, Fraud Examiners, In-house counsels, business houses, Exporters, Insurance Companies, Financial Institutions and other corporate individuals in all major parts of Oman and all across the globe. Our risk management team of experts is committed to provide professional investigative services related to Corporate Fraud, Corporate Due Diligence, Fraud Claim Investigations, IP Right investigations and Enforcement and Process Service. With a global presence in more than 115 countries and latest technologies we are able to conduct high standard of investigation services in all parts of Oman. Our Oman corporate investigators assures to assist and provide the most qualitative and costs effective investigation in minimum possible time.

Our expertise and consistent track record of success make us the natural choice of our valued clients whenever it comes to conduct Corporate Investigations, Intellectual Property Rights Investigations, Insurance Investigation and Claim Verifications, Background checks and screening and skip Trace investigations. We have been providing comprehensive range of services for a decade and our considered by various multinational companies, small/medium industries, law firms, insurance sectors and private individuals for their requirements. We strive to achieve complete satisfaction by providing best professional investigations with accordance to client's requirements. Our team of professional corporate investigators ensures rapid results to our clients without compromising the confidentiality and assure to keep maximum transparency in throughout the process. Our best corporate investigation services are listed below:
CORPORATE INVESTIGATION SERVICES IN Oman
IPR INVESTIGATIONS SERVIVES IN Oman
INSURANCE INVESTIGATIONS SERVICES IN Oman
VERIFICATION AND BACKGROUND CHECK SERVICES IN Oman
SKIP TRACING SERVICES & PROCESS SERVICES IN Oman
We only use the latest security and investigation technologies in order to obtain effective and efficient results. Our risk protection agency in Oman is performed to prevent various threats from affecting business houses. We are best corporate investigation service providers in all regions of Oman including Muscat, Seeb, Salalah, Bawshar, Sohar, As Suwayq, Ibri, Saham, Barka, Rustaq etc. Each enquiry will be dealt in a discreet, sensitive and understanding manner. Our investigators are experts in getting swift results and we prioritize each assignment with skill, confidentiality, compassion, and offer the professionalism that our clients require in certain sensitive matters. For further discussion about our corporate investigation services for your requirement respectively kindly contact us on contact@grevesgroup.com.