Background Screening
Home > Services > Background Screening
About Us
Oman corporate investigators, is a leading investigation and risk protection group that aims to provide high quality services all across the globe in support of its clients. more about us
Our Services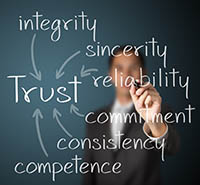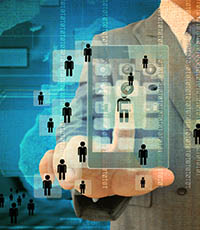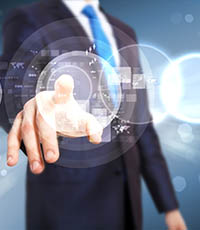 Background Check Services in Oman
Employee dishonesty and embezzlement is increasing at high alarming rate in this modern world. Many corporate houses and entities have faced massive problems by hiring or involving in wrong partnership. We, Oman risk management service providing firm is well known for offering best background screening services worldwide. We are capable to offer best effective ways and protect various corporate and business houses in getting affected to severe losses by hiring unscrupulous employee or partners. Our experienced risk protection group of Oman are specialised in offering wide range of background screening services that prevents organization from hiring inappropriate employees or getting into wrong partnership. We are capable to provide most effective results with the help of vast global network and latest technologies. With presence in more than 115 countries we are able to deliver effective background check services at affordable price nationwide. Our team of professional Oman background screeners are specialized in saving your reputation, money by offering best customized solutions in most effective and efficient ways.

Our main verification services are mentioned below for obtaining a background check:
Employment Background in Oman

Verification of Name/Physical Address/Identity
Verifications of Pre-Post Employment
Verification of qualifications
Verification of work experience

Education Qualification Verifications in Oman

Verification of School/College/University Degree / testify Diploma and certificates
Verifications of Qualification History
Verifications of Intuitions history
Verifications of professionals Certificates (Like Doctor/Engineer/CA/Lawyers fake Statement along with documents)

Registration & Certificates Verifications in Oman

Verification of government registered documents
Verification of all kind of licenses
Verification of digital signature
Verification of ration card
Verifications of Tax Identification Number(TIN)/Director Identification Number(DIN)/Import Export Code (IEC)/Value Added Tax(VAD)
Verification of income tax return
Verification of vehicle registration
Verification of bank accounts

International Public Record Investigations in Oman

Verification of International civil litigation searches
Verifications of International Bankruptcy Searches
Verifications of International citizenship/Nationality
Verifications of green card/visa
Verifications of International medical license
Verification of social security number
Verification of International Criminal History Check/Felony and Misdemeanor
Verification of International Directorship Search
Verification of International MVR Driving Search
Verification of International Assets Search
Verifications of International Property ownership Searches
Verifications of International Mobile/Land line phone Numbers
Verifications of marriage fraud on both sides Verifications

Other General Verification Services in Oman

Verifications of ownership
Verification of affidavit
Verification of liabilities
Verification of fire arm license
Verification of liquidity license
Verification of mobile number
Verification of Antecedents
Our background verification company in Oman assures to keep all of our clients' information in strict confidentiality. Our corporate investigators can also conduct discreet investigations. We have a consistent track record of good success rate and providing full fledged report considering clients needs and requirements. For further discussion about our background screening services for your requirement respectively kindly contact us on contact@grevesgroup.com.