Insurance Investigations
Home > Services > Insurance Investigations
About Us
Oman corporate investigators, is a leading investigation and risk protection group that aims to provide high quality services all across the globe in support of its clients. more about us
Our Services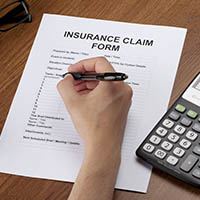 Insurance Investigation Services in Oman
The risk of fraud insurance claims is high in Oman. Our corporate investigation firm is dedicated to prevent various insurance sectors from all kinds of insurance related frauds. Our agency is well specialized in undertaking all kind of insurance investigation matters ranges from Insurance Fraudulent Claims Investigations, Accidental Benefits/Vehicle Crash Claims, Life Insurance Claim Investigations, Third-Party Claim Investigations, Fatal Accident Investigations, Death Verifications and Medi-Claims Investigations and other claim related issues. With unique methods and latest technologies we are able to assist our clients all across the globe with relevant information need to strengthen their case.

Our well established team of insurance investigators of Oman are provided with extensive training to identify fraudulent claims and protect insurance sectors from undergoing losses. Many insurance companies in Oman have been benefited from our high value quality investigative services. With global network of partners and associates in 115 countries, we are able to take enquiries from worldwide. With years of experience we are able to figure out exact facts and provide compiled reports which can be helpful for insurance firms in enhancing their decisions. Our goal is to deliver best tailored made solutions and to achieve maximum success in every assignment we undertake. The specialization of our Oman corporate investigators lies in providing investigation service in accordance to the needs and requirements of the clients. Our Oman risk protection group intend to deliver much wider scope of solutions in order to help individual and firms to take appropriate decision in most effective manner.

Our services for insurance claim investigation services are mentioned below:
Claims related Insurance Investigation
Insurance Fraud investigation
Accident Claims Investigation
Life Insurance Claim Investigation
Property Claim Investigation
Travel Insurance Claim Investigations
Insurance Surveillance Service
Third Party Claims/ Medi-Claims/Personal accident investigations
Theft Claim Investigations
Tracing Witnesses and obtaining Statement
Recovery of the stolen vehicle
Assisting Counsels / Lawyers
Legal and Insurance Support Services
Our claim investigator starts investigation to check the claimant's credit, perform surveillance, collect information from the scene, consult experts, and use law enforcement resources for assistance and concrete evidence. With immense experience of our professionals in the field of corporate investigation, we are also capable to offer our discreet investigation services in all major parts of Oman. For further discussion about our insurance investigation services for your requirement respectively kindly contact us on contact@grevesgroup.com.