Corporate Risk

Investigation Services

Business Background Investigation, Corporate Due Diligence, Competitive Intelligence investigation, Corporate & Business Intelligence, Litigation Support Investigation, Corporate Record Research more

Intellectual Property

Rights Investigations

Trademark, Copyright, Design and Patent Infringement Investigation, Parallel Trade Investigation, Gray Market Investigation, Conduct & Organize Criminal/Civil Seizures, Customs Protection more

Backgrund Check

& Documents Verifications

Employment Background Screening, Education Qualification Verifications, Registration & Certificates Checks, International Public Record Investigations, Other General Verification Services more
About Us
Oman corporate investigators, is a leading investigation and risk protection group that aims to provide high quality services all across the globe in support of its clients. more about us
Our Services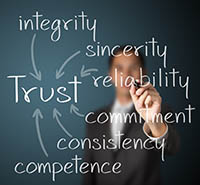 Oman Corporate Investigators
Welcome to Oman Corporate Investigators, a well established professional Investigation and Risk Protection Group providing extensive range of investigation and intelligence services all around the globe. Oman risk management service providing firm is formed to cater the growing level of risks and threats in the world of corporate sectors. We are well known in the market for delivering diversified range of services to various International clients like Law-firms, Fraud Examiners, In-house counsels, business houses, Exporters, Insurance Companies, Financial Institutions and other corporate individuals in all major parts of Oman and all across the globe. Oman Investigation agency is one of the few finest corporate investigation companies having years of experience in assisting clients in many complex cases in the field of Corporate Fraud, Corporate Due Diligence, Fraud Claim Investigations, IP Right investigations and Enforcement and Process Service. With the consistent track of providing satisfiying and successful results, we have proven to be the best in producing multitude of customized services in Oman.

The customized solutions provided by us helps business houses of all size and types to enhance their decision making process for the betterment of their organization. Our diligent corporate investigators of Oman are equipped with latest technology and assure complete commitment in providing maximum success rate and client satisfaction in all investigation services we offer. We ensure to locate maximum information and evidences in order to help you to make best decisions We, with our years of experience can prevent you from certain risks such as fraud, external threats, financial irregularity and disputes within the organization etc. that could lead to severe exploitation.

Our team of professionals is highly specialized in delivering accurate and brief investigation report to clients based all around the globe. Our expert team of corporate investigators of Oman is capable to conduct discreet and in depth investigation and provide with best results within the turnaround time and at best affordable rates.

We are best corporate investigation service providers in all regions of Oman including Muscat, Seeb, Salalah, Bawshar, Sohar, As Suwayq, Ibri, Saham, Barka, Rustaq etc. Each enquiry will be dealt in a discreet, sensitive and understanding manner. Our investigators are experts in getting swift results and we prioritize each assignment with skill, confidentiality, compassion, and offer the professionalism that our clients require in certain sensitive matters. For further discussion about our corporate investigation services for your requirement respectively kindly contact us on contact@grevesgroup.com for your requirement respectively.